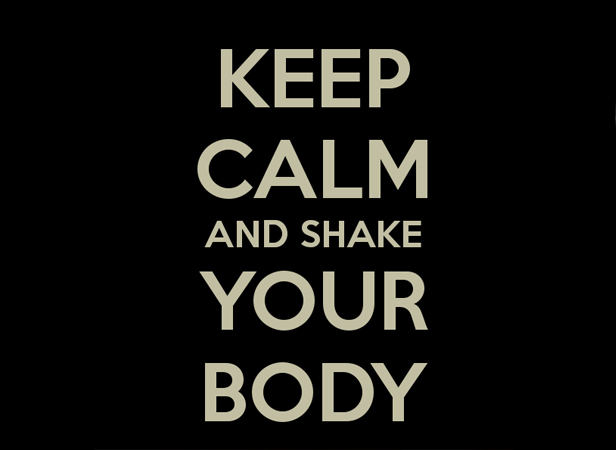 Shake Your Body
This is one of my favorite practices because it just feels so great!  In this practice, we slowly allow our body to unwind by gently shaking it.  We hold so much tension in all of our muscles and joints, especially in our shoulders, neck, hips, and butt.  But we also hold tension in our arms, legs, hands, and ankles.  
The more you do this practice, the more you will notice that your body will start moving on it's own as the tension begins to unwind.  Remember that your body started out very loose and limber when you were a baby so it remembers and loves to be back in that state.  Eventually your body will feel like a rag doll. 
If standing for 15 minutes is challenging, you can do this practice sitting in a chair or lying down on the floor.  Also in the recording I am doing the practice with you so my voice might sound a bit "shaky" at times. 
You can download the audio file here by right clicking and then click "save link as" or just click below to listen now.
Questions to Consider and Comment on Facebook Page
Share what this experience was like for you.  What did your body feel like?  At any point did you feel like your body started to take over and do it's own thing? 
What did you notice about where you hold tension in your joints?  What part of your body was the hardest to release and which part was the easiest.
What do you notice about your energy level after doing this practice?